If you've been keeping up with my website you may know that TIMESLIP is a band I got involved with last year. After playing a few shows we got the call to drive the truck again and I had to give up my position in the band. Like everything else in the world, things change and I'm back in with Timeslip.
Other than a benefit show coming up next week, we have no shows booked at this time. Our main objective is to record all the songs written by band founder, Mark Taylor, and just see where it goes from there.
Ill keep you posted on when and where you can listen to our stuff.
Special thanks to Online Dealz for allowing us to utilize rehearsal space in their warehouse. Please check out their website for some killer deals!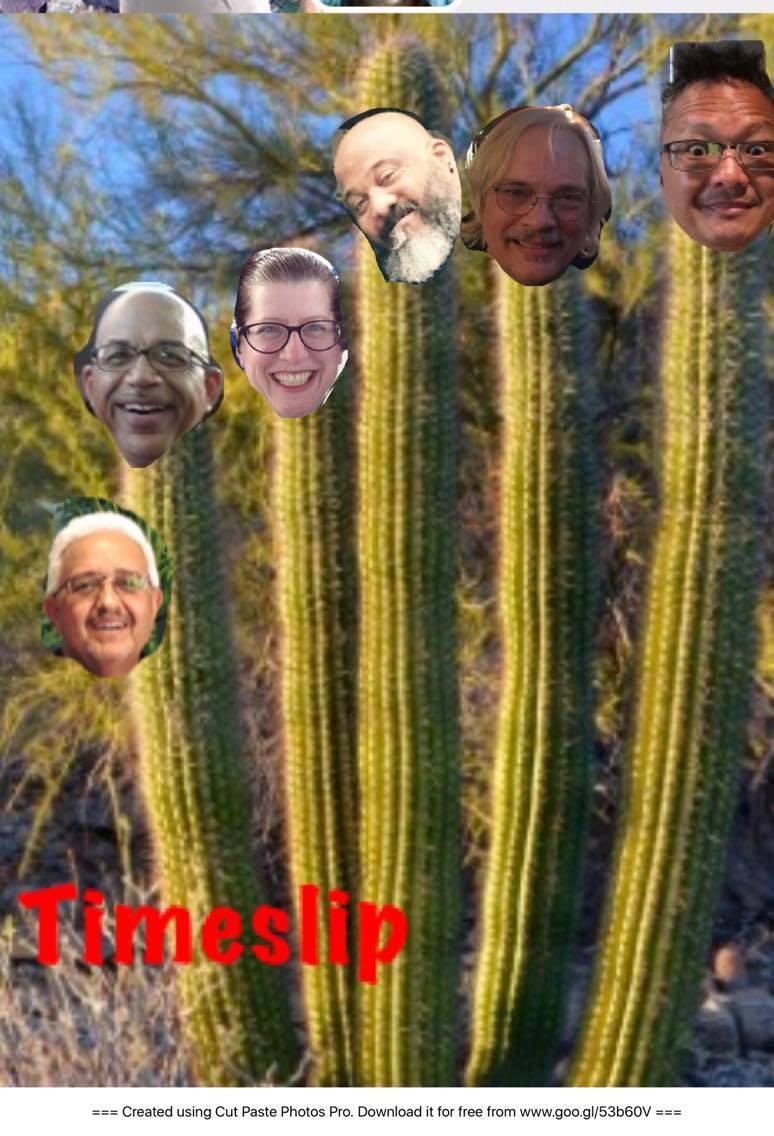 (L-R) Juan Ferres (percussion) Paris Brown (drum set) Nancy Lerch (Keyboards , Alto Sax & Vox) Guy Holbert ( Tenor Sax), Mark Taylor ( Guitar & Vox ), Jimmy V ( bass & Vox )